Engage your customers with video and photography!
Viewers retain 95% of a message when they watch it in a video, compared to 10% when reading it in text.
Video marketing is an important part of your digital marketing, offering your customers an exciting preview of your event and providing high SEO value for your website. Having a well-produced video on your landing page can increase conversion by 80%!
When it comes to Social Media a great video can increase your click through rate, and increase ticket sales!  You only have a few seconds to grab your customers attention, so great video production is what you need!
Creating your first video for your event can be an overwhelming task but don't worry! We make it look easy and provide you with a video that will impress your customers and make your competitors envious!
Sound like something you want? 
HERE'S HOW WE DO IT!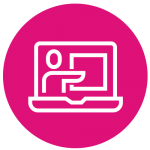 PRE-PRODUCTION / PLANNING PHASE
We discuss and collaborate on concepts and ideas for your videos with you.  We set up a plan for the shoot, the number of actors needed, any special equipment and set up a shooting schedule.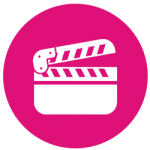 PRODUCTION PHASE
Shooting day at your event! We work with your actors and crew to get all the shots we've planned.  The shoot is fun and we're always open to ideas during the shoot and trying things on the fly. The shoot is open and collaborative!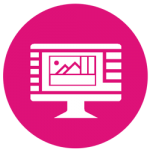 POST-PRODUCTION PHASE
We work quickly to edit your video.  Music is chosen, special effects added, video titles are created. Everything comes together in a master video trailer that will WOW your clients! Everything is sent to you for review.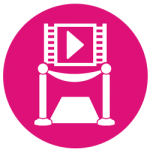 FINAL EDITS & COMPLETION
After we've addressed any edits or concerns regarding the video we will provide you with a full length version of the trailer as well as 30, 15 and 10 second versions for social media and vertical video versions for snapchat.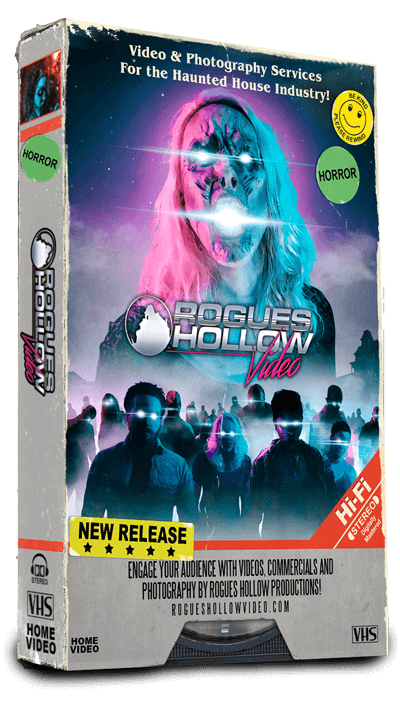 WHY CHOOSE ROGUES HOLLOW VIDEO?
We know haunted houses and we know how to get the most out of your event. We can shoot your haunt during operation with very little interruption to your staff or customers! For Pennhurst Asylum's 2016 video we showed up a few hours before they opened, shot a whole commercial on the fly then shot walkthroughs of all of their attractions without causing much of any slowdown for their through put. We know how your haunt works and we know time is money so we work fast and we get professional results! If you've hired other video production teams and disliked how they worked or felt they didn't really understand how to shoot the haunt, then its time to hire a company that knows how to get results!
WHAT WILL YOU GET?
We edit together a 1-3 minute Trailer for use on your website, TV, or anywhere else you like. The trailer features music and custom titles. The final video will be provided to you in a 1080HD or 4K file in H.264 format. (Additional formats are available upon request). In addition our Video package includes version edited down for use on social media platforms such as instagram, snapchat, facebook, youtube and others. If requested we can provide clients with raw footage we shoot of your attraction that you can use any way you like if requested. Edited B-roll reels for media and television are available as well for an additional fee.
HOW WE WORK
We do our best to be as discreet as we can and not interrupt your attraction during your operation hours. But for the best results we like to be able to go in early with your actors and get some great video that tells a little bit of a story. We can go in cold and come up with some ideas on the spot or if you have video idea in mind we can shoot it!
OUR CLIENTS LOVE US! HERE'S JUST A FEW!
2023 Show Reel
Our 2023 Show Reel shows off some of our favorite footage shot over the last year. You'll see awesome video from Pennhurst Asylum, Fright Factory, Eloise Asylum, Woods of Terror, Lehigh Valley Screampark, Brighton Asylum and many more!
Our video production services include:
Video marketing strategy
Storyboarding
Single-camera and multi-camera shoots
Professional video and lighting equipment
Video editing
3D and 2D graphics
Motion graphics
Custom designed graphics and illustrations
Color correction
Voice Overs
We have experience creating all types of videos for our clients, including:
Explainer videos
Interview videos
Company overview/"About" videos
Testimonial videos
Advertisements & fundraising campaigns
Video Headers and Backgrounds
How-to videos
Commercials & Short Promos
Product videos
What we Bring on a typical Shoot:
We use Sony Video Cameras for excellent low light video!
Gimbal Steadicam – smooth walk through video of your event or attraction
Handheld lights – awesome RGB light wands that get amazing results!
Video Lights – Flo lights, RGB LED lights, and fluorescent photo lights
Lapel mic system
Lots of other options are available! Just ask!
Adorn your crypt with Rogues Hollow Designed Posters and Prints!